NQSolicitors.com is a discreet online matching platform that allows Trainee Solicitors and Newly Qualified Solicitors to create an anonymous Candidate Profile which can be matched with private practice law firms who are looking to hire for specific vacancies at NQ - 2 PQE.
Candidates can register with the site and create a Profile free of charge.
Hirers can also register with the site and run a search free of charge, and will only be charged a fee of 12.5% of the Candidate's first year salary should they hire a Candidate through NQSolicitors.com.
Hirers will not be able to advertise NQ vacancies on the site and, importantly, Candidate CVs will NOT be available to view online.
Candidate Profiles will include:
details of the Candidate's academic record and experience as a Trainee; and
the Candidate's specific work preferences in relation to location, salary, preferred department and the type of law firm that they would like to join.
Once a Candidate's anonymous Profile has been uploaded onto the site it can only be matched with Hirers if:
the vacancy for which the Hirer is recruiting matches the Candidate's work Preferences; and
the Candidate's academic record and training experience meets the Hirer's minimum criteria.
When a Candidate is matched with a Hirer's specific vacancy, the Hirer will be able to review the Candidate's anonymous Profile and request the release of the Candidate's CV.
The Candidate will then receive a CV Request by e-mail, which will include full details of the Hirer and the vacancy, and will be invited to either accept or to decline the request for their CV.
Once a Candidate's CV has been released to a Hirer for a specific vacancy, NQSolicitors.com will act as a recruitment consultant in the traditional manner. We will contact the Hirer within 72 hours of the release of the Candidate's CV to chase feedback, and will continue to work with both parties throughout the hiring process.
---
Message from Ian Roberts (Founder & Managing Director)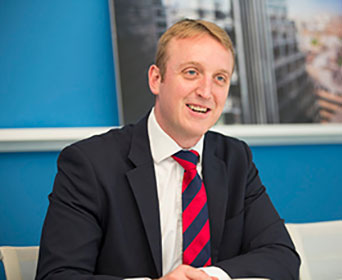 Thank you for visiting NQSolicitors.com and for taking the time to read a little more about the service.
As the platform is new and a challenge to the traditional recruitment model, I thought it would be a good idea to let you know why we have launched NQSolicitors.com and the rationale behind our thinking.
Having run Central Legal Personnel, a full-service legal recruitment consultancy, for the last 13 years, I have worked on an extremely broad range of legal vacancies, from lateral Partner hires, to junior support staff positions. Throughout this time, I have thought that junior Solicitor vacancies at NQ - 2 PQE are a special case.
While we are encouraged to believe that recruitment at all levels will, at some time in the future, be conducted online, the reality is that hiring online can be a thankless task.
As a legal recruiter, I have been a frequent user of legal jobs boards, but have often been left frustrated by the
inaccuracy of the process and the sheer volume of data that has to be sifted through to find the odd gem. In addition,
it's clear that high quality legal professionals do not have the time or inclination to engage with legal jobs boards.
When hiring mid-level Solicitors at 2+ PQE, the most important part of a Candidate's CV is the experience they have gained since qualification. Legal recruiters, (if doing their job properly), add value by digging deeper than the text on a CV and take time to understand the precise nature of a Candidate's PQE.
In my experience, when law firms hire Newly Qualified and Junior Solicitors with less than 2 PQE, a Candidate's academic record and training are almost always the two most important factors considered when short-listing Candidates. It is easy, therefore, for legal recruitment consultants to identify final seat Trainees and NQ Solicitors who are likely to be invited to attend an interview.
Indeed, on several occasions in the past, when we have presented junior Solicitor CVs to a client while explaining that we are yet to meet the Candidate, we have been asked to organise an interview purely on the strength of the Candidate's academic record and experience as a Trainee Solicitor / NQ.
In light of this, I began to think that there must be a more efficient way of recruiting NQ Solicitors. Excuse the analogy, but if online dating (which matches one party's profile and preferences to another party's profile and preferences), has become such a phenomenon, why can't we build a platform that matches NQs and Junior Solicitors with private practice law firms, while protecting the Candidate's anonymity at all times?
This is the rationale behind NQSolicitors.com.
Having recently been launched, the site currently caters for NQs and Junior Solicitors who are seeking NQ vacancies within private practice law firms only. However, once we have gained traction we plan to introduce more variables within the matching algorithm, in order to open up the service to in-house legal departments and to allow Candidates who were educated abroad to build a Candidate Profile.
While we are obviously keen for Trainee Solicitors and NQ Solicitors to register with the site and build an anonymous Candidate Profile, we hope that the site will become a central forum for Trainees and junior Lawyers, where they will share their experiences and opinions about a broad range of topics which affect their working lives.
To this end, the site's blog section will feature regular updates on the NQ recruitment market, offer an insight into life as an NQ Solicitor, share best practice in relation to CV writing and interview techniques, and in time, we aim to publish NQ salary surveys.
So, if you're a Trainee Solicitor or an NQ Solicitor, but you're not quite ready to build a Candidate Profile, engaging with the site will still be of benefit.