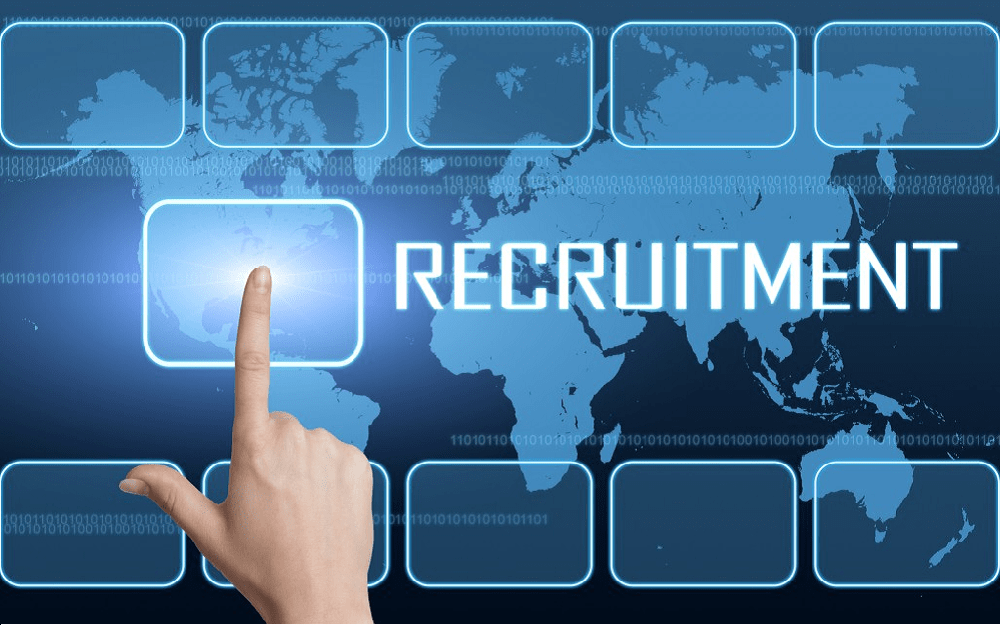 I believe that 2018 will be the year that hirers and candidates fully embrace technology and data for the first time.
I'm not the only one who thinks this. A recent article in Forbes says: "In 2018, a big internal shift is coming, but this time the focus is on technology: how it can be used to find people, connect people, engage people, even replace people — and what to do when that happens. For years, technology has acted as a tool to help with day-to-day tasks, but the focus in 2018 will be technology as a way of life in the workplace."
Before we look at how technology will improve recruitment we need to look at why it hasn't done so to date.
Say to people that technology hasn't improved recruitment and they'll say of course it has and point you in the direction of job boards and LinkedIn.
But I'd argue that these tools have simply changed the way recruitment consultants do their jobs. They have helped to grow the recruitment industry and perversely helped to entrench the reliance on agents.
Technology has changed recruitment rather than improved it. There seems to be an ever-greater reliance on agents nowadays – there's an entrenched belief that you need the middle man.
This isn't true. Recruitment consultancy is a relatively modern industry and it's only since the 70s and 80s that the industry took shape as the one we recognise today. Granted, people didn't move around as much in the past as having a "job for life" was still very much the goal for many people, but they still moved. When they did, they tended to do it themselves, generally through word of mouth and by replying to adverts.
Clearly law firms would rather not pay hefty recruitment fees when hiring junior lawyers, especially given the cost of training.
Quite sensibly, firms are doing what they can to attract applicants themselves but it's not as easy as it used to be for two reasons:
1. The candidate mind-set has changed.
This has been aided by the prevalence of recruitment agents – many candidates think that the right role will simply find them.
2. Noise.
People used to advertise in a small number of newspapers or publications so candidates knew exactly where to look to find a new job. But now it's so much harder to get peoples' attention.
There's no doubt that LinkedIn is making a big play in the recruitment space and is trying to persuade hirers that they can effectively source candidates themselves through the platform. Its pitch is that it can help hirers identify and target candidates with a high level of accuracy.
The problem is that LinkedIn charges a subscription for reaching out to the market (whether you are successful or not) and because it is making money through subscriptions, it relies on getting as many paying customers as possible. More customers means more noise, and more noise means it's harder for you to target candidates and get your message out there.
It's a similar story with jobs boards. These are another good example of how technology has changed rather than improved recruitment. The vast majority of adverts placed on jobs boards are by recruitment consultants rather than the actual hirers.
Go back 20 years and any agent will have known the candidate they were dealing with, will have met them in their office and will have known their client inside out. Job boards allow any Tom, Dick and Harry to search CVs, identify candidates, find adverts and make an introduction.
I'm always surprised by job boards selling themselves on the basis that they have 400,000 CVs on their database, as if that's a positive. I don't want 400,000 I want 1,000 good ones! Any more than that and it's just more noise.
So, how can technology improve recruitment?
Technology has changed our lives in so many ways because it allows us to design and build tools for highly specific uses. It's not easy to build these tools. First, they have to be thought up, then they have to be funded. As technology-driven tools tend to require plenty of investment, the urge is to scale them up as quickly as possible in order to make a quick return, and when you scale things up they tend to lose focus on why they were built in the first place.
But if you get it right, if you build a recruitment platform that understands the drivers and mind-set of the candidates and the needs, desires and issues of the hirers, then you can achieve something that is truly transformative.
NQSolicitors.com has been built because we steadfastly believe that technology can dramatically improve the recruitment of junior solicitors at NQ – 2 PQE. That's what the platform is designed to do, and that's what it's doing right now.
Here's how:
1. Quality
NQSolicitors.com allows hirers to locate candidates that meet their specific criteria. Whether it's a top tier US law firm seeking candidates with an Oxbridge education and magic circle training, or a five-partner practice in Tyneside with a more open approach.
2. Speed
Hires can search for candidates that match their vacancy at any time, any place and at the click of a button. Additionally, the site's saved search function will continue to search for new matches while you get on with your job.
3. Reach
Traditional recruitment agents are, of course, constrained by the number of candidates they can deal with. NQSolicitors.com allows hirers to conduct a search of the entire market, allowing you to reach more suitably qualified and interested candidates.
4. Cost
NQSolicitors.com does not charge hirers a subscription fee, and only charges a fee upon successful placement. The cost of hiring through the platform will be approximately half the market rate at 12.5%, meaning that many law firms will typically save between £4,000+ per hire.
The message we are getting from hirers is that unlike LinkedIn and jobs boards, NQSolicitors.com is not just changing recruitment but changing it for the better. By embracing technology the way we have, NQSolicitors.com has made it easier for hirers to identify quality candidates, do so more quickly, and at a reduced cost.