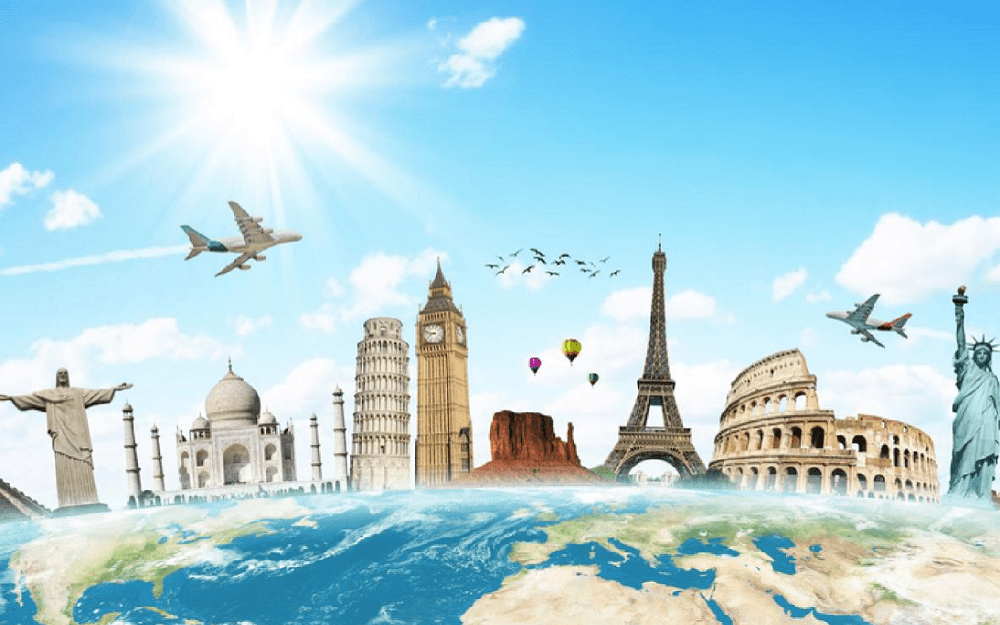 If you shudder at the prospect of beginning your life as a newly qualified solicitor in the UK and getting trapped in the rat race, you do have options. Why not move overseas straight after qualifying? Not only does it promise an exciting experience, it will add gloss to your CV if and when you decide to return. 
It was Hans Christian Andersen who said: "To travel is to live." After the long slog of university, the LPC and your training contract you may feel you haven't been doing much living at all. It could be the perfect time then to consider taking your first steps as a fledgling lawyer outside the UK.
What are your options? Broadly, these fall into three categories.
1. Work for a UK firm overseas
Between them, the magic circle and larger City law firms have their tentacles all over the globe. As you would expect, there are satellite offices in most of the major European cities with Paris, Frankfurt, Madrid and Milan particularly strongly represented. You will probably need excellent language skills to land a job in one of these offices, though.
This won't be a problem in the US or Commonwealth countries and there are a vast number of UK outposts in the US, Australia, South Africa, Hong Kong and Singapore.
Much will depend on where you trained and what experience you gained if you are to land a job at one of these top firms.
2. Work for an overseas firm that doesn't practice English law
Luckily for you, common law forms the basis of many jurisdictions' legal systems and this opens up a number of opportunities. The Commonwealth countries are obvious examples as are the traditional offshore jurisdictions such as the Channel Islands, the British Virgin Islands, the Cayman Islands and Bermuda.
Another bonus is that all sorts of international business agreements entered into worldwide are governed by English law and state that the courts of England and Wales shall have jurisdiction to hear disputes. This is due to the long-standing reputation of the English courts for impartiality and fairness. As a consequence, English qualified lawyers are in demand in many foreign countries. As well as the jurisdictions mentioned above, the Middle East (and Dubai in particular) are flourishing legal centres where English law plays a big part.
3. Requalify overseas
If the thought of more studying doesn't put you off, this is an excellent way to advance your career and enhance your future job prospects. We live in an increasingly connected world and more cross-border transactions are being entered into than ever. Being dual-qualified and having a knowledge of more than one legal system will give you a head start against (non-dual qualified) lawyers competing for the same job. It will also help you build a niche as your career progresses.
How long it takes to qualify and what it involves would depend on where you are planning to do it. Be warned through – it may be a significant commitment.
What you probably won't want to do is move abroad and spend so much time working and studying that you don't get the full benefit of the experience.
The advantages of working abroad
You would open yourself up to a different lifestyle and may enjoy a better work/life balance. I can't imagine how the commute to work in Bermuda, for example, compares to South West trains followed by the full sardine experience on the Northern Line.
The local tax regime may also work in your favour. In some jurisdictions, such as Dubai and the Cayman Islands, you may not pay any tax at all and in others, Asia and the Channel Islands, your tax may be lower than it is in the UK.
The weather, the affordability of accommodation, the commute and working practices are all potential advantages.
Plus, you will have plenty to add to your CV if you come back.
The disadvantages
Against this, however, you will need to weigh up the possible disadvantages. Will your stint abroad be seen as stalling your growth as a solicitor and set you back on the career ladder? Much will depend on who you work for and where, but this is a risk.
Salary is another factor. Unless you are heading to the US (and to a lesser extent Australia or the Far East), you may find that overseas salaries don't compare with those at home (although you would need to take into account any tax advantages, as mentioned above).
Then there are the costs of relocation (and moving back, if you do) unless the firm you work for is willing to chip in for these.
Finally, you need to consider personal issues such as missing family and friends. These can be mitigated to some extent by the likes of WhatsApp and video calls, but nothing compares to being with someone in the flesh.
The hail Mary option
It can be hard to land a role overseas as a newly qualified lawyer and it may be best to grit your teeth for a short time while you gain more experience and think through your options.
Last year, The Telegraph wrote about a former Latham & Watkins lawyer who took a sabbatical to work as a chalet manager during a ski season in Verbier. She loved it there and wanted to stay but missed the law. She ended up setting herself up as a lawyer in Verbier working for clients in the UK and Switzerland. As a result, she has managed to combine the best of both worlds.
If that is the type of lifestyle you aspire to it is worth thinking about how you set yourself up for this with your first NQ role.