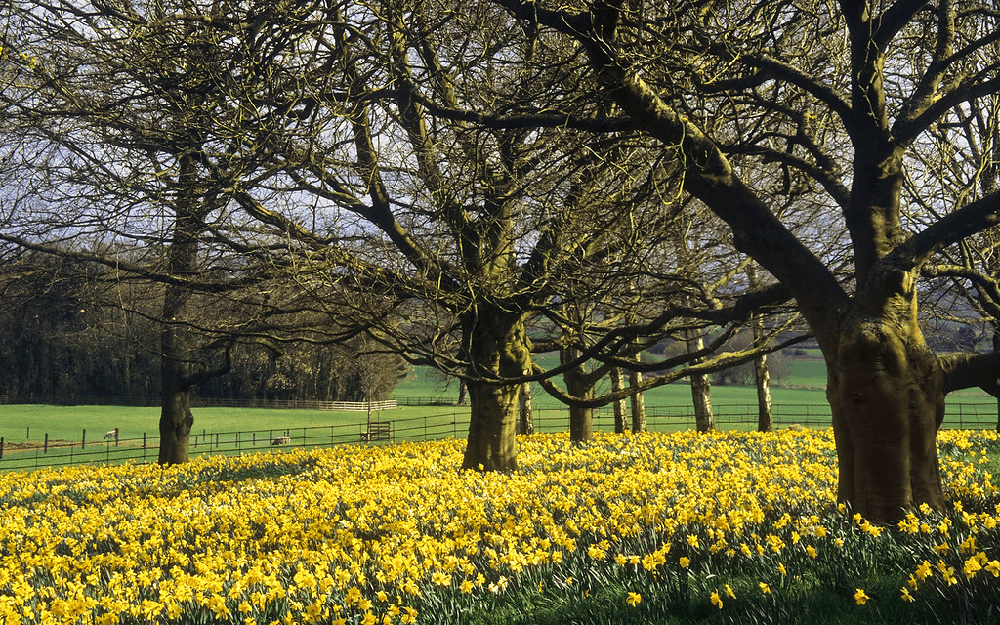 With the 2020 spring retention announcements well underway, here's the first of our round-ups of how the top firms are performing in the season of new beginnings.
Spring is in the air, (or would be if it ever stopped raining), and that means only one thing. Anxious trainees across the country are finding out whether they are being kept on as NQs by their training firm.
Magic Circle
As ever, we've been keeping a beady on how the top firms are performing. And where better place to start than with magic circle firm Clifford Chance, one of the first out of the blocks this year. The Canary Wharf-based outfit offered 34 of its 40 qualifiers NQ jobs and all accepted, a score of 85%. The firm was characteristically mum when making the announcement and did not comment on the results.
This year's qualifying cohort is the smallest for many years and 11 fewer than last spring's group. In autumn 2008, the firm took on its highest ever number of trainees, no less than 74.
This spring's 85% figure compares to its 90% return this time last year and 87% last autumn. The newbies will start on a basic salary of £100,000 and will also be in line for a discretionary bonus.
Fellow magic circle firm Slaughter and May has posted another in a string of solid results. It is retaining 29 of its 31 qualifiers for a score of 94%, which is almost identical to its return of 97% last spring and 93% in the autumn. These new lawyers will start on £92,000, which could rise to over £100,000 depending on bonus.
Freshfields meanwhile has attained a score of 90% by making offers to 36 of its 39 qualifying trainees, with all but one accepting. Craig Montgomery, training principal and trainee development partner, said the results reflect the firm's "ongoing commitment to recruiting, retaining and developing top talent for the future". They will start on £100,000, and there is no bonus.
Another magic circle firm, Linklaters, has 41 trainees qualifying this spring and all but five will be staying with the firm (88%). They too will enjoy a salary of £100,000, which represents a combined basic salary and a discretionary performance bonus. In its last two rounds of results, the firm posted figures of 91% and 80%, and this season's return is another positive score after a slight blip of 73% in autumn 2018.
Last of the magic circle firms to report this season was Allen & Overy, who have revealed a score of 81%, with 30 of 37 trainees signing on as NQs. This is a slight dip compared to the firm's retention score last autumn of 89%. This spring's newly qualifieds will receive a package worth £100,000, comprising salary and what is described as "a sign on bonus".
Other Highlights
Elsewhere, Addleshaw Goddard has 11 qualifiers across its London, Leeds and Manchester offices and all are taking up NQ roles with the firm (100%). John Joyce, the firm's managing partner, said the quality of work produced by the eight women and three men in the trainee group has been "exceptionally high and we are therefore very pleased to have been able to offer them all positions within their preferred teams".
City firm Trowers & Hamlins is keeping on eight of its 10 qualifying trainees from its offices in London, Manchester, Birmingham, Exeter, Abu Dhabi and Dubai. Those in London will start on £68,000, compared to the £44,000 being paid to their fellow NQs based in the regions.
The two qualifiers (out of three) staying on at the London office of US firm Ropes & Gray will be on no less than £130,000 plus a bonus, putting them on a par with their counterparts at Latham & Watkins, and Weil Gotshal & Manges. In contrast, the four final seat trainees (out of five), being retained at Mayer Brown will be on £90,000.
We will update with further spring 2020 retention news as and when it comes in.