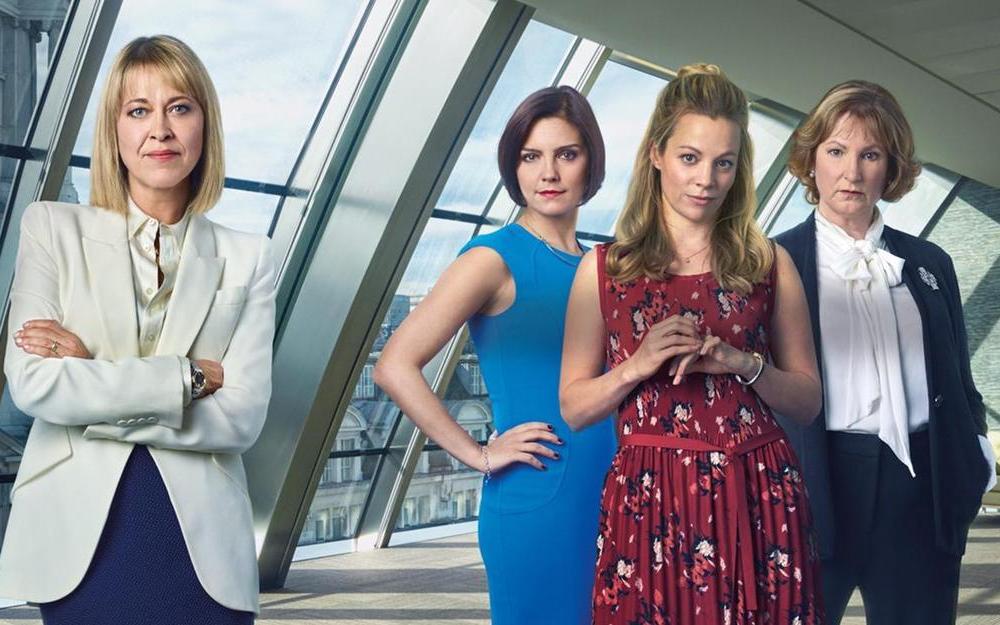 Divorce law is one of the highest profile areas of the profession, with cases involving the rich and famous regularly reported in the press. But the majority of family lawyers don't just specialise in matrimonial let alone purely divorce work. If you are thinking of becoming a family lawyer or even a specialist in high-profile divorce, here's what you need to know.
The new BBC drama The Split had its season finale this week and may have given you a taste for divorce law. If this show is anything to go by, it's one area of law guaranteed to offer you no end of glamour, intrigue and excitement. Assuming the TV version is even close to real life, you certainly won't be bored.
How good a reflection of real life is The Split? One divorce lawyer quoted by Stylist magazine shortly before it aired said: "There hasn't been a programme about divorce lawyers in London before and it's focusing on the mega-rich, so it's not going to be everyday people, but there's so much of it that's absolutely right."
The bit about the mega-rich is certainly accurate as London is renowned as the divorce capital of the world. Last year, the ex-wife of a Russian oil and gas trader was awarded £453m in one of the UK's largest divorce settlements. Cases like this have made London's top divorce lawyers some of the highest profile in the profession, regularly profiled in newspapers and magazines. Some even have nicknames; Ayesha Vardag is known as "The Diva", while Raymond Tooth is "Jaws".
When asked how realistic the TV programme is, another lawyer quoted by Stylist was more circumspect: "It's hard work – long, unsociable hours – and because we deal with emotions it's hard to switch off, even if you've got years of experience, because clients want to speak to you all the time. Sometimes you're their only comfort blanket and there are so many forms of communication nowadays – WhatsApp, email, text. They can easily find your mobile number or tweet you. They know when you've been on LinkedIn or when you haven't. It's intense."
Most 'family', 'matrimonial' or 'divorce' lawyers deal with a range of issues including child maintenance, financial settlements, pre and post-nuptial/civil partnership agreements, and, sometimes, child protection issues. Not only that, family law often strays into other areas such as property, tax, trusts, and even company and business law. There can also be complex law involving foreign jurisdictions where one or more party has an overseas connection. This requires strong legal skills and a willingness to go outside your immediate comfort zone.
For many, the chance to help people during a critical period is one of family law's main attractions. "You are meeting clients at a very difficult time in their lives and that can be quite challenging, but you are hopefully setting them on a road to a happy future with all these issues resolved," says Julian Ribet, a partner at Levison Meltzer Pigott, a boutique divorce and family practice in London.
To succeed in the field, you require a rare combination of skills. "You need to be able to combine empathy with the ability to distance yourself from the emotion of a case," says Anna Ferro at Blaser Mills. "That professional distance is key; if you get too involved in the issues, you will not survive."
Perhaps more than anything, you need to be thick-skinned. "Clients will often lash out at whoever's there," says Withers partner Michael Gouriet. "You can be a bit of a thumping board. You don't want to get too drawn into the case and only believe the client's story is right."
Despite its sometimes laboured script, which included a heavy dose of unnecessary exposition, The Script has doubtless intrigued many aspiring and junior lawyers. It should, however, be taken with a large pinch of salt. The reality is that most family practitioners get involved in a host of matters, only some of them related to divorce or matrimonial issues. Still, that wouldn't have made nearly as good television.
Are you looking to be matched with law firms that are recruiting family or matrimonial lawyers? If so, why not create an anonymous candidate profile on NQSolicitors.com?